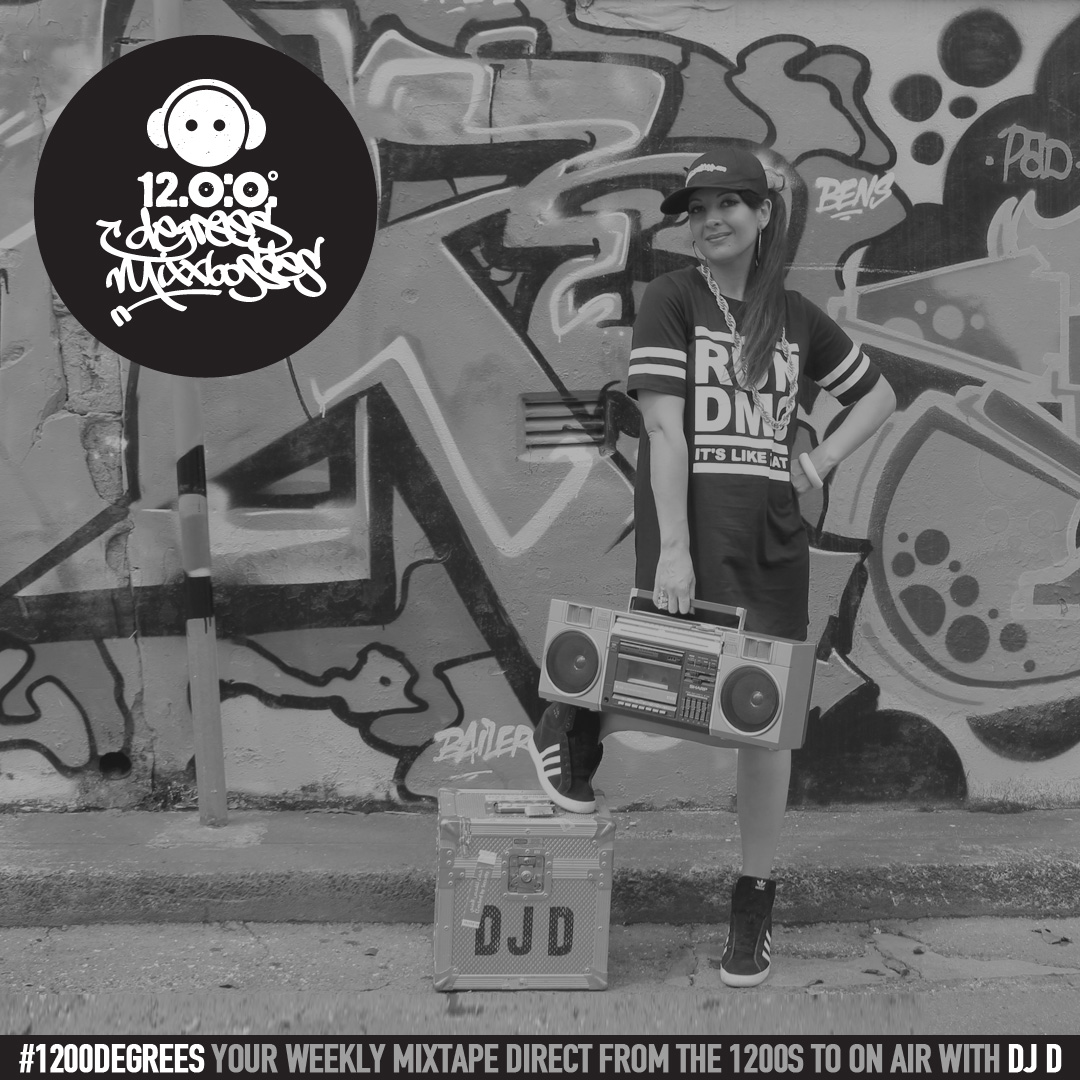 Yours truly DJ D in the mix for the first hour of #1200degrees hittin that real wax, 12" & 7" vinyl plus dvs PLUS #1200Twelves in the second hour - 100 DJs from around the globe spinning 12 of their 12" vinyl records.

Fonki Cheff is a DJ / record collector from Benicarló,
Castellón.
His style is varied and eclectic to unsuspected limits, mixing
styles as diverse as rumba, funk, disco and boogaloo, with a
predilection for black dance music. In his sessions he reaches
a total complicity with the public through his mixing and
scratch technique, making the crowd dance without even
realizing that it is changing both the style and the musical
era.
During the 7 years in London, together with the 6 years in
the United States and the countless trips to Cuba, South
America, North Africa and all of Europe, the record suitcase
of this inveterate music lover is full of classics and
oddities, making his sessions a trip around of the world
through its music.
From the beginning his references were the pioneers of what
later came to be called hip hop, such as Grand Master Flash,
Afrika Bambaata and dj Kool Herc, who showed the world new
techniques, using turntables as an instrument and the way in
which they began to rescuing songs forgotten by the general
public, presenting them in an innovative way, these techniques
are what led him to become champion of the Valencia Redbull
Thre3styles of 2011 and spanish national finalist in that
same year.
In 2003, together with Suzuki Zuriaga and Stupendo Kalamar,
they formed Rocksteady Beatz, which was the pioneering
turntablism group in Valencia to carry out the sessions with 4
turntables and two mixing tables simultaneously, during ten
years that the training lasted, they carried out intense work
in clubs. and festivals.
Now in the pandemi time he started his own online dj school
helping other djs to scratch and mix properly.